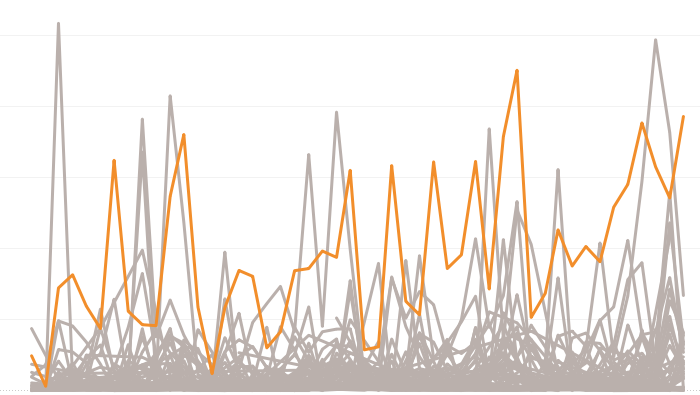 Hi All,
In today's tableau tip we will discuss how to highlight a selected value when selected in the filter dropdown. Let us go ahead and create a monthly sales trend chart for all the states from our Superstore data set. Bring Order date to the Columns , select month from the dropdown. Bring sales to Rows and State to detail . Now what we get is a cluttered graph showing the sales of all states and it is very difficult for us to identify the sales in Individual states.

Here is something interesting that we can do with the use of Parameters.
Create a parameter named State Parameter , choose data type as String , Allowable values as List . Click on Add from field in the parameter box and select state . Add a extra value of None in the box and Display as none just below the last state name.

Click on the created parameter and select show parameter control .
No create a calculated field to color the sales trend :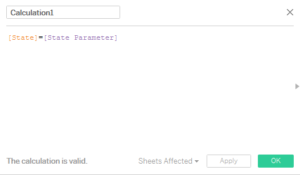 Bring this calculated field to the color mark . Change the color legend. Bring True above False in the legend.
Now select any state from the filter dropdown and you will be able to highlight the state that you want.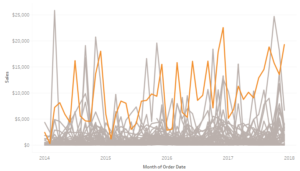 Hope you guys like the post.
Thanks
Rahul Singh
Please follow and like us: