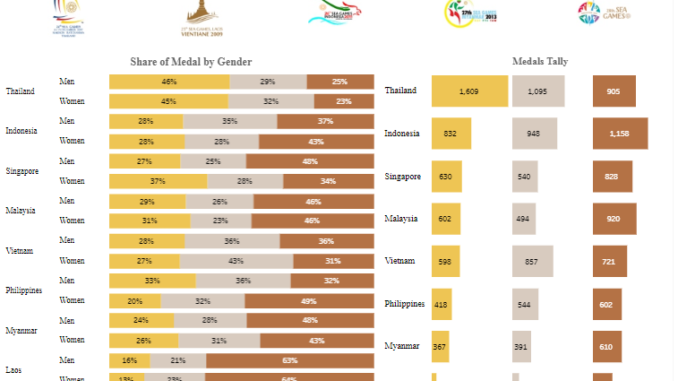 The Southeast Asian Games (also known as the SEA Games), is a biennial multi-sport event involving participants from the current 11 countries of Southeast Asia. The games is under regulation of the Southeast Asian Games Federation with supervision by the International Olympic Committee (IOC) and the Olympic Council of Asia.
This week data from makeover monday was about the Southeast Asian Games . The data had information about the list of participants and winners for the SEA Games 2007 to 2015.
Using this data I created a dashboard that shows the medal Tally for the participating countries . Along with that I created a Stacked bar chart for the Medals won which was then split by Gender of participants from countries. I made the logos to act as a filter so clicking on the logo will give you the stats for that corresponding year.
Check out the viz at : SEA Games
Please follow and like us: