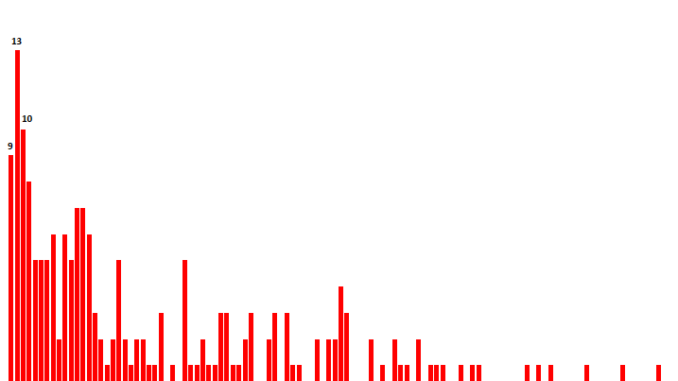 Hi All,
In the previous blog under Tableau Charts we discussed about creating a dual axis charts . Today we will discuss about Histograms in Tableau . A histogram is graphical representation of the distribution of numerical data. Generally to create a histogram the first step is to bin the range of value .
Tableau is smart in this case , it self creates a bin of the measure that we want to plot on a histogram . We can edit the bin size accordingly to adjust the width of our bars.
Let's get going and try to create a histogram in tableau and try to figure out how to interpret a histogram.
To do this we will be using the World Economic Indicator data ( this data is provided by default in Tableau )
Step 1: Bring the Year Dimension to filter and select only one year, in my Case I have selected 2012. This is required as not doing this will lead to the repetition of the countries and make it tough for us to interpret our histogram.
Step 2: In the measures field select Infant Mortality Rate and then from the show me tab click on Histogram.
Tableau will automatically plot a histogram and along with it it will also create a dimension called Infant Mortality Bin which can be seen under the Dimension lists. We can right click on this bin size and edit it to change the size of the bar .

If we look at the bin size we see it to be a value of .78% .
The first bar represents the count of countries that fall in the bin 0 to .78% , similarly the second bar represents the number of countries that fall in the next bin is .78% to 1.58%.
The size of the bars can be changed by changing bin size and this would further change the numbers that we are currently seeing in the view. The total of these would however remain the same.
Hope you guys enjoyed the post. Do let me know in the comment section if you are not able to follow. Happy tableauing till next time.
Thanks
Rahul Singh
Please follow and like us: